Irina S. Adams, DMD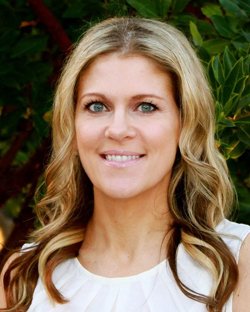 Dr. Irina Adams has been a resident of Southern California for over 20 years and currently lives in Arroyo Grande with her husband and two kids. She has been in the field of dentistry for over 14 years, starting out as a dental assistant and ultimately getting her dental degree from Arizona School of Dentistry and Oral Health. She comes from a long line of dental and medical professionals, with her grandmother being a dentist, her father a neurosurgeon and mother a physician.
Dr. Adams strives to provide a comfortable clinical environment that offers the latest technology, yet is still affordable and conservative. Her main goal is that patients' needs are always met and their expectations are consistently exceeded.
Dr. Adams has taken countless hours of continuing education so that she can offer patients multiple options for all of their dental needs. Dr. Adams is a member of the American Dental Association, California Dental Association and Santa Barbara/Ventura County Dental society, as well as many other dental study groups. She looks forward to treating you and your family for many years to come.
Mary Jane, Register Dental Assistant, is our front office manager and insurance coordinator. She has been with E. Michael Stehula, DDS for 23 years working in all aspects of dentistry. Her goal is to expedite the paper work and make every patient comfortable.
Sallie, RDA, has been in dentistry for 30 years. She works in the operatory to deliver all phases of dentistry with E. Michael Stehula, DDS. Sallie really enjoys people and wants to put a smile on your face at the end of every visit.
Marcie, RDA, is amazingly dedicated, being with E. Michael Stehula, DDS for a "fabulous 33 years". She also works at the chair and wants your dental experience to be amazing and beyond compare.